For over a century, the Arizona Historical Society has collected, shared, and interpreted Arizona history.
Please take this opportunity to affirm your support by giving to the AHS Annual Fund.
Your special gift helps support:

AHS museums
Collecting Arizona History
Outstanding Publications
Innovative Online Offerings

Library & Archives
Engaging Educational & Public Programs
Exciting Exhibitions
Stimulating Lectures & Classes
All gifts to the Arizona Historical Society Annual Fund are appreciated and 100% tax-deductible.
To give an online monetary donation to the Arizona Historical Society Annual Fund with your Visa, MasterCard, Discover, or American Express credit card, please use the online option below.
Alternatively, click here to view the AHS Annual Fund gift form which can then be printed out, completed, and mailed with your credit card information or your check. (Make your check payable to Arizona Historical Society.)
Mail your gift to:
Arizona Historical Society
Statewide Annual Fund
949 E. 2nd St.
Tucson, AZ 85719-4898
For other monetary donations, including donations in memory or in honor of someone, visit our Donations and AHS License Plate webpage by clicking here.
For AHS membership information, including joining, renewing, or gifting online, visit the AHS Membership webpage by clicking here.
If you have questions about donations or membership, or wish to donate by phone, contact Roy in our Membership Services department at (520) 617-1165 or membership@azhs.gov.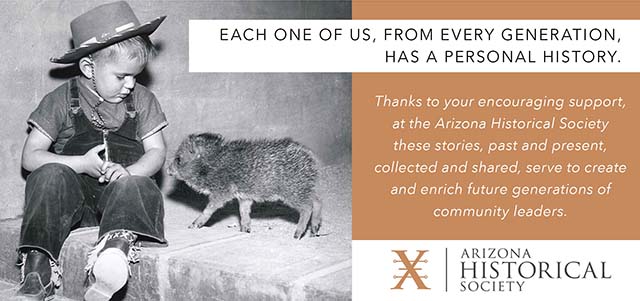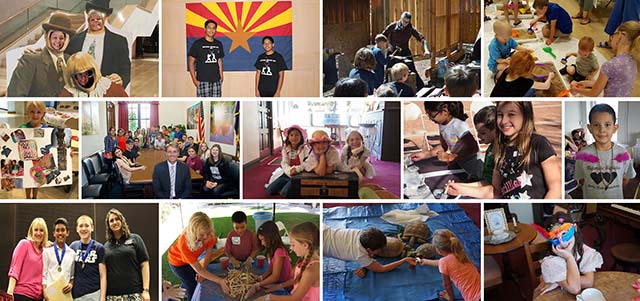 If you have questions regarding the online donation process, please phone 520-617-1165 or send an email to membership@azhs.gov.