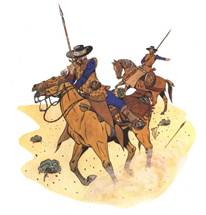 Diary
After discussing American Indians and Spanish missionaries
have the students write a diary based on the view point of either a Spanish Missionary or an American Indian living in a Spanish Presidio.
Using Primary Sources
Have the students read the Tucson Charter.
Page 151 in text book.
Fill out the primary source document.