Sonoran Wreath Festival Registration Begins
Event Navigation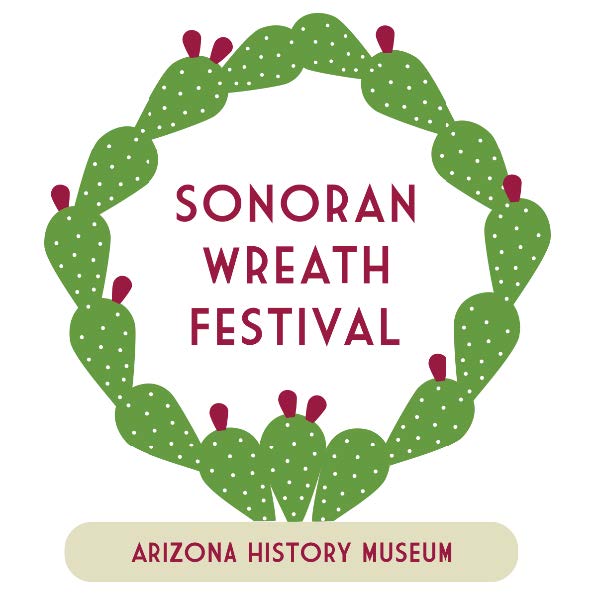 The Arizona History Museum's volunteer support group, Los Amigos, would like to invite you to help the museum by decorating and donating a wreath to our Sonoran Wreath Festival. We will supply each designer with a wire wreath form so you can let your imagination soar. The wreaths will be auctioned off at our gala party on November 17th. 
All proceeds from the wreath sales will be used to support museum collections and projects. Our goal is to promote community engagement and awareness of the Arizona History Museum. 
Important Dates: 
September 15th – Wreath Bases and Registration forms available at the Arizona History Museum
October 20th –  Wreaths due 
October 24th through November 17th – Donated wreaths on display at the Arizona History Museum
November 17th – Sonoran Wreath Festival auction party
The Sonoran Wreath Festival concludes the evening of November 17th when designers and guests gather to enjoy warm cider, wine, and bid on the wreaths. 
If you are interested in designing and donating a wreath, please contact Sarah Tunnell at sukie65@cox.net or (602)740-7602