The Arizona Daily Star published an article on our "El Dia de los Muertos: Remembering January 8th" exhibit at the Arizona History Museum. View the exhibit now through January 15th.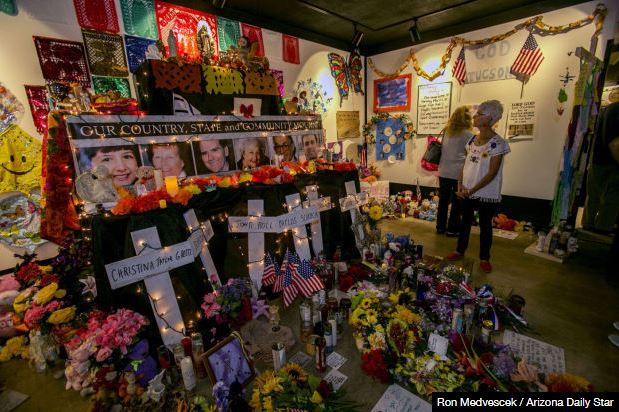 -
The Tucson Library and Archives is debuting a new reading room schedule in 2015!
Beginning in January, Mondays will be dedicated to: completing grant projects, relocating vulnerable collections, and focusing on interdivisional outreach initiatives. In order to accomplish this, the reading room will be closed on Mondays from January 5, 2015, through May 25, 2015. The reading room will continue to be open Tuesdays-Fridays from 9:00 am to 4:00 pm.
-
View the 2014 Annual Report