AHS Executive Director Anne Woosley announces her retirement.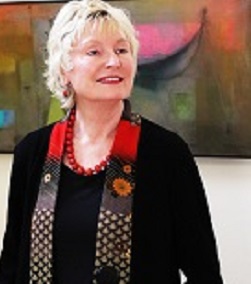 Dear Members and Friends,
I recently informed the AHS Board of Directors of my plan to retire this June 30th and wish to share the news with you. Serving as the Executive Director of the Arizona Historical Society since 2001 has been one of the most satisfying experiences in my now long professional career. Working with AHS colleagues and volunteer organizations to further the mission and spirit of the Society has been especially rewarding. I am deeply appreciative for the strong support extended me from so many individuals over the years, and grateful for the opportunity to visit with those preserving and telling the stories of Arizona history in communities around the state.
I take pride in knowing I leave AHS on a firm foundation and will continue to be an advocate for the Society in the future. Thank you for your friendship.
Warmest regards,
Anne I. Woosley, Ph. D.
Executive Director
_____________________________________

2017 Al Merito Awards presented
to Jim Babbitt and to
Sulphur Springs Valley Historical Society
The Arizona Historical Society established the Al Merito Award in 1973 to recognize individuals and organizations from every corner of the state who have made outstanding contributions and serve as role models for preserving Arizona's rich history.
Named for the nineteenth-century award bestowed by a newly independent government of Mexico for meritorious service to the Republic, al merito literally translates for merit.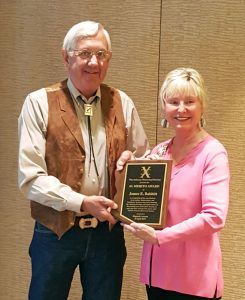 AHS executive director Anne Woosley presenting Jim Babbitt with the 2017 Al Merito Award in recognition of his contributions as an author, businessman, and benefactor in preserving and promoting the ranching heritage and appreciation of the printing arts in Arizona.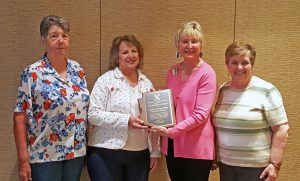 Anne Woosley presenting the 2017 Al Merito Award to Kathy Klump on behalf of the Sulphur Springs Valley Historical Society in recognition of its outstanding public programs, exhibitions, research, and publications that engage audiences and preserve the history of Willcox and Southeast Arizona. Also shown are Edna Scott and Peta-Anne Tenney of SSVHS.