Arizona Historical Society Al Merito Award 2018 Call for Nominations
AHS established the Al Merito Award in 1973 to recognize individuals and organizations from every corner of the state who have made outstanding contributions and serve as role models for preserving Arizona's rich history. Named for the nineteenth-century award bestowed by a newly independent government of Mexico for meritorious service to the Republic, al merito literally translates for merit. We invite nominations of organizations and/or individuals whose special achievements have enriched the community through their vision, dedication, and love of Arizona history. Nominations need to be received by March 2, 2018. More information as well as the nomination form can be found by clicking here. For questions regarding the Al Merito Award Nomination, call 520-617-1169 or email AHS Executive Assistant Valerie Shanahan at vshanahan@azhs.gov.
______________________________________________________________

The Arizona Historical Society's
Northern Arizona Division has been
nominated in two Viola Award categories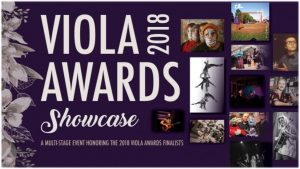 The Viola Awards are Flagstaff's celebratory "Oscars" for excellence in the arts and sciences community. Nominations received by AHS:
Community Impact (Organization) nomination to the AHS Northern Division for their exhibit Todos Unidos: The Hispanic Experience in Flagstaff.
Excellence In Storytelling nomination to AHS Northern Division staffmember Breann Velasco for her role in creating the Todos Unidos: The Hispanic Experience in Flagstaff exhibit.
Taking place on February 9, the Viola Awards Showcase is a multi-stage event that features live performances, as well as a number of displays and tables from various 2018 Viola Finalists, including the AHS Northern Division. The Showcase will be at the Coconino Center for the Arts; doors open at 7:00 p.m. and the show begins at 7:30 p.m. Admission to the Showcase is by donation ($10.00 is suggested). The Coconino Center for the Arts is located at 2300 N Fort Valley Rd in Flagstaff. For more Viola Awards information, click here. (FYI: The 2018 winners will be announced at the Viola Awards Gala on March 3 at the High Country Conference Center.)
_________________________________________________
AHS Executive Director Anne Woosley announces her retirement.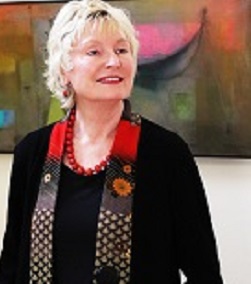 Dear Members and Friends,
I recently informed the AHS Board of Directors of my plan to retire this June 30th and wish to share the news with you. Serving as the Executive Director of the Arizona Historical Society since 2001 has been one of the most satisfying experiences in my now long professional career. Working with AHS colleagues and volunteer organizations to further the mission and spirit of the Society has been especially rewarding. I am deeply appreciative for the strong support extended me from so many individuals over the years, and grateful for the opportunity to visit with those preserving and telling the stories of Arizona history in communities around the state.
I take pride in knowing I leave AHS on a firm foundation and will continue to be an advocate for the Society in the future. Thank you for your friendship.
Warmest regards,
Anne I. Woosley, Ph. D.
Executive Director