History on Tap — Fundraiser for Arizona History Museum
January 27, 2018 6:00 p.m. — 9:00 p.m.
AHS Arizona History Museum, 949 E. 2nd St., Tucson, AZ 85719. Phone: 520-628-5774. Join us for an evening of craft beer-tasting featuring the finest local brewers and pub food for purchase from a selection of area restaurants. Experience 1870s Tucson with our re-creation of Levin's Beer Garden with the Old Arizona Brass Band.
$40 per person/$30 for AHS member/$20 for designated driver. Price includes admission to the Arizona History Museum, commemorative glass, and ten drink tickets. No admission under 21 years of age. This fundraiser for the Arizona History Museum is presented by Friends of Arizona History and by Los Amigos, two non-profit support groups of the Arizona History Museum. For more information and to purchase tickets, click here.
_________________________________________________
The Arizona Historical Society's
Northern Arizona Division has been
nominated in two Viola Award categories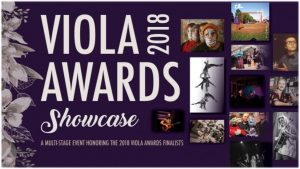 The Viola Awards are Flagstaff's celebratory "Oscars" for excellence in the arts and sciences community. Nominations received by AHS:
Community Impact (Organization) nomination to the AHS Northern Division for their exhibit Todos Unidos: The Hispanic Experience in Flagstaff.
Excellence In Storytelling nomination to AHS Northern Division staffmember Breann Velasco for her role in creating the Todos Unidos: The Hispanic Experience in Flagstaff exhibit.
Taking place on February 9, the Viola Awards Showcase is a multi-stage event that features live performances, as well as a number of displays and tables from various 2018 Viola Finalists, including the AHS Northern Division. The Showcase will be at the Coconino Center for the Arts; doors open at 7:00 p.m. and the show begins at 7:30 p.m. Admission to the Showcase is by donation ($10.00 is suggested). The Coconino Center for the Arts is located at 2300 N Fort Valley Rd in Flagstaff. For more Viola Awards information, click here. (FYI: The 2018 winners will be announced at the Viola Awards Gala on March 3 at the High Country Conference Center.)
_________________________________________________
AHS Executive Director Anne Woosley announces her retirement.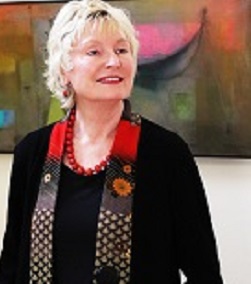 Dear Members and Friends,
I recently informed the AHS Board of Directors of my plan to retire this June 30th and wish to share the news with you. Serving as the Executive Director of the Arizona Historical Society since 2001 has been one of the most satisfying experiences in my now long professional career. Working with AHS colleagues and volunteer organizations to further the mission and spirit of the Society has been especially rewarding. I am deeply appreciative for the strong support extended me from so many individuals over the years, and grateful for the opportunity to visit with those preserving and telling the stories of Arizona history in communities around the state.
I take pride in knowing I leave AHS on a firm foundation and will continue to be an advocate for the Society in the future. Thank you for your friendship.
Warmest regards,
Anne I. Woosley, Ph. D.
Executive Director