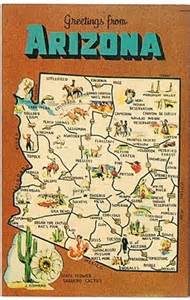 Explore Arizona's History with behind-the-scenes tours of the Arizona Historical Society's archives collections. Archives staff will lead FREE guided tours of the collections documenting the history of Arizona. Many one-of-the-kind historical documents will be available for viewing.
Tempe, October 26: Tours begin at 4:45 p.m. and 5:30 p.m. at AZ Heritage Center, 1300 N. College Ave., Tempe, AZ 85281.
Tucson, October 30: Tours begins at 3:15 p.m. and 4:00 p.m. at Arizona History Museum, 949 E. 2nd St., Tucson, AZ 85719.
_________________________________________________
AHS Executive Director Anne Woosley announces her retirement.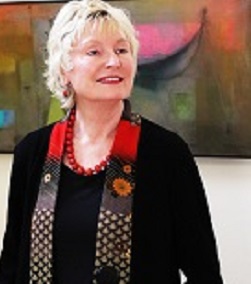 Dear Members and Friends,
I recently informed the AHS Board of Directors of my plan to retire this June 30th and wish to share the news with you. Serving as the Executive Director of the Arizona Historical Society since 2001 has been one of the most satisfying experiences in my now long professional career. Working with AHS colleagues and volunteer organizations to further the mission and spirit of the Society has been especially rewarding. I am deeply appreciative for the strong support extended me from so many individuals over the years, and grateful for the opportunity to visit with those preserving and telling the stories of Arizona history in communities around the state.
I take pride in knowing I leave AHS on a firm foundation and will continue to be an advocate for the Society in the future. Thank you for your friendship.
Warmest regards,
Anne I. Woosley, Ph. D.
Executive Director