The Arizona Historical Society and Arizona State Parks have renewed their Riordan Mansion State Historic Park agreement.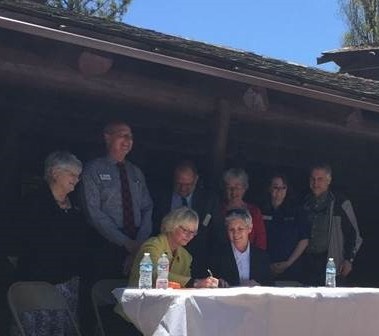 AHS Executive Director Anne Woosley, left seated at table, and Arizona State Parks Executive Director Sue Black, seated at right, sign a new intergovernmental agreement between the two agencies to continue operating Riordan Mansion State Historic Park together. The agreement, signed May 10, 2016, lasts for three years.
Photo and text by Emery Cowan, Arizona Daily Sun (Flagstaff newspaper).
To see the complete Arizona Daily Sun article, click here.