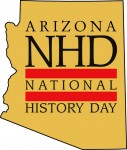 The New and Updated Arizona History Day page is here! Check it out! 
National History Day 2013: Turning Points in History
Each year, more than half a million students, encouraged by thousands of teachers nationwide participate in the NHD contest. Students choose historical topics related to a theme and conduct extensive primary and secondary research through libraries, archives, museums, oral history interviews and historic sites. READ MORE
Check out this video, introducing the Arizona History Day Program!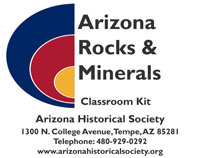 The new Rocks and Minerals Kits are here!
Learn more

Natural Science & History


Social Science & History


Back to Top

The Arizona Historical Society Education and Outreach Division designs and produces cutting edge textbooks, educational programs, and demonstrations for students, teachers, and the general public.


Back to top

Events for . . .
Educators
Families
Students
Scouts
Everyone!
January 30 – April 3 (Tempe)
Arizona History Forum Guide Training Program from 1pm-4pm,  Tempe-Wednesdays.
Join us for a program on Arizona History and learn how to talk to visitors as a volunteer gallery guide at AHS.
Have you seen the latest posts on Facebook? – Check out the historic stories and photos online!

Thank you and the following contributors for supporting the Arizona Historical Society: