AZ Heritage Center at Papago Park
1300 North College Ave., Tempe, AZ 85281
480-929-0292

Welcome to the AZ Heritage Center, home of the Centennial Museum, where we honor the state's rich heritage, celebrate the present, and together, create a vibrant and sustainable future. Our museum features exhibits spanning more than 100 years of Central Arizona history, and introduces visitors to the life and work of Arizonans, past and present.
Current exhibits include:
Natives and Newcomers – A glimpse into early settlement life

Roosevelt Dam – 

Construction and impact on Arizona

Arizona in the War – WI & WWII, POW camps, Japanese Internment Camp

Desert Cities – Post-war urban, suburban and economic development

Pop Culture & Entertainment – Wallace & Ladmo, Bob's Big Boy, Fox Theatre

Natural History – Rocks, minerals, fossils, a meteor and moon rock

Copper Mining – Scale model of an Arizona copper mine

Routes – A kid-friendly, hands-on look at the history of transportation in Arizona

SRP: The Power of Water – How water powers and feeds the desert, sponsored by SRP.

Historymakers™ – Meet the movers and shakers who have shaped Arizona's history. Sponsored by the Historical League, an AZ Heritage Center support group.
~~~~~~~~~~~~~~~~~~~~~~~~~~~~~~~~~~~~~~~~~~~~~~~~~~~~~~~~~~
More Than A Museum
In addition to the Centennial Museum, the AZ Heritage Center is a cultural center where visitors can participate in a variety of educational and entertaining programming and events for adults and children. Guided and self-guided tours are available for school children and adult groups, and can be customized to meet your needs.
The AZ Heritage Center is also a beautiful and functional event venue, featuring a charming brick courtyard, majestic sandstone lobby, auditorium and theater, and multiple meeting spaces.
Located at the edge of Papago Park in Tempe, our central location is convenient to the metropolitan Phoenix area.
~~~~~~~~~~~~~~~~~~~~~~~~~~~~~~~~~~~~~~~~~~~~~~~~~~~~~~~~~~~
Hours: Tuesday – Saturday 10:00 a.m. – 4:00 p.m./Sunday 12:00 p.m. – 4:00 p.m.
Admission: Adults $10.00;  Seniors 65+ $8.00; Ages 7 – 17  $6.00
Children 6 and under – Free;   AHS members, Military and Veterans – Free
~~~~~~~~~~~~~~~~~~~~~~~~~~~~~~~~~~~~~~~~~~~~~~~~~~~~~~~~~~~
 Tours
For groups of 10 or more, we offer guided and self-guided tours for school children and adults. Have a special request? Let us know – we can create a special program for you. 
For more information call 480-387-5365, or fill out a Tour Inquiry form.
~~~~~~~~~~~~~~~~~~~~~~~~~~~~~~~~~~~~~~~~~~~~~~~~~~~~~~~~~~~~~~
Coming Events! 
 November 3, 6:00 p.m. check-in; stories from 7:00 p.m. to 9:00 p.m:
Arizona Storytellers: Craft Brewing and Craft Cocktails   
Join us for a fun evening of storytelling and brews! You'll hear from beer brewers, bar owners and mixologists as they share stories about our favorite drinks. In partnership with the Arizona Craft Brewers Guild and Arizona Cocktail Week, in celebration of the best of our local beverage makers. Cheers!
Sponsored by azcentral.com, The Arizona Republic and Alliance Bank of Arizona.
The event will be held outdoors in the AZ Heritage Center courtyard area. Seats are limited. Purchase tickets through azcentral.com.
Phone: 602-444-8770. Admission: $10.00
~~~~~~~~~~~~~~~~~~~~~~~~~~~~~~~~~~~~~~~~~~~~~~~~~~~~~~~~~
Opening November 1st: At Work in Arizona: The First 100 Years!
This photography exhibition, features 100 years of Arizona history, and showcases innovation and commerce, highlighting milestones and achievements throughout the years.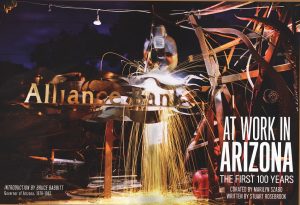 The photographs are stunning – and include portraits of influential Arizonans and celebrities who visited here, as well as iconic buildings, landmarks and events throughout the years. The photograph of the Pat Tillman Memorial Bridge, by Jamey Stillings, is breathtaking.
Travel through time, from the early 1900's to current day, through this wonderful exhibit!
Now Open: Phoenix Lights!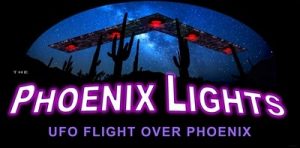 What were those strange lights in the night skies over Phoenix on March 13, 1997? From Henderson, Nevada, across the Phoenix valley, to Tucson and beyond, numerous people reported seeing an enormous object with strange lights. See the flight path, listen to first hand accounts and 911 recordings from that night, and make your own decision…… extraterrestrial spacecraft? military flares? or……??
~~~~~~~~~~~~~~~~~~~~~~~~~~~~~~~~~~~~~~~~~~~~~~~~~~~~~~~~~~~
The AZ Heritage Center has been featured by Tempe Tourism! Check it out:
~~~~~~~~~~~~~~~~~~~~~~~~~~~~~~~~~~~~~~~~~~~~~~~~~~~~~~~~~~~
Wedding and Corporate Event Facility Rentals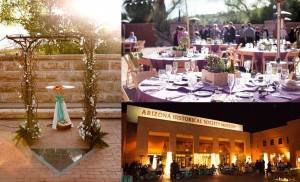 The AZ Heritage Center features a wide array of venue options for your next corporate event, wedding, or gala celebration.
Choose from:
♦ Romantic Brick Courtyard with water feature
♦ Majestic Sandstone Lobby with grand staircase
♦ Bright and airy Courtyard Pavilion
♦ Steele Auditorium (272 capacity)
♦ Brown Theater (50 capacity)
♦ Scenic Desert Terrace
♦ Expansive Orientation Point
Contact our Event Planning Department at 480-387-5367, email Sbonnett@azhs.gov or visit us on

WeddingWire.com.