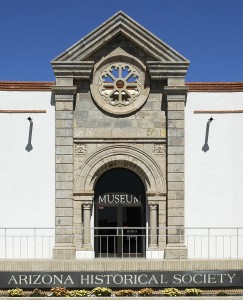 Arizona History Museum 
949 E. 2nd Street, Tucson, AZ 85719
(520) 628-5774
Email: AHSTucson@azhs.gov
The Arizona History Museum's focus is southern Arizona history from Spanish colonial through territorial eras. Exhibit topics include mining and transportation. The Arizona's Treasures exhibit features Geronimo's rifle, Wyatt Earp's pistol, 18th-century Spanish silver artifacts, and hands-on exhibits for children.
To see some of the features at the Arizona History Museum watch this video: click here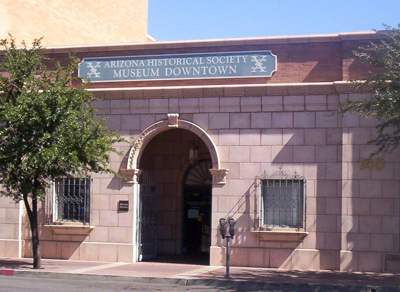 Downtown History Museum
140 N. Stone Avenue
in the Wells Fargo Bank building
Tucson, AZ
Phone: (520) 770-1473
The AHS Downtown Museum exhibits depict early Tucson businesses and homes and the development of Downtown Tucson, including drugstores, police and fire departments, and the Romero barbershop.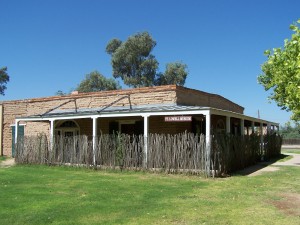 Fort Lowell Museum
2900 N. Craycroft Road
Tucson, AZ
Phone: (520) 885-3832
Fort Lowell Museum tells the historic story of Fort Lowell during the Apache Wars. Housed in a accurate replica of the Commanding Officers quarters, circa 1885. The building hold permanent and changing exhibits featuring military artifacts.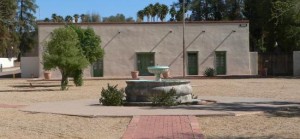 Sosa-Carrillo-Frémont House
151 S. Granada Avenue
Tucson, AZ
520-622-0956
Note: Will be CLOSED on July 14, 2016
The Sosa-Carrillo-Frémont House is a historic adobe house from the 1870s that is an excellent example of Sonoran and Territorial architecture and has strong ties to some of Tucson's earliest and most prominent pioneers.